Hi girls! As requested, here's a post on how I usually do my eye liner but without the faux lashes application, just a tiny bit of mascara though! Finally found some time to get this done about 2-3 days ago. Sorry if some photos weren't so clear cause I was pressed for time and kind of rushed everything out - even the eye liner lol!! Will try my best to explain everything. Hope it'll be of help to all those whom requested! :D
Before I start, here's a few photos of me with my normal make up on - mainly base, foundation, blush, eye shadow & filled my brows up a tiny bit.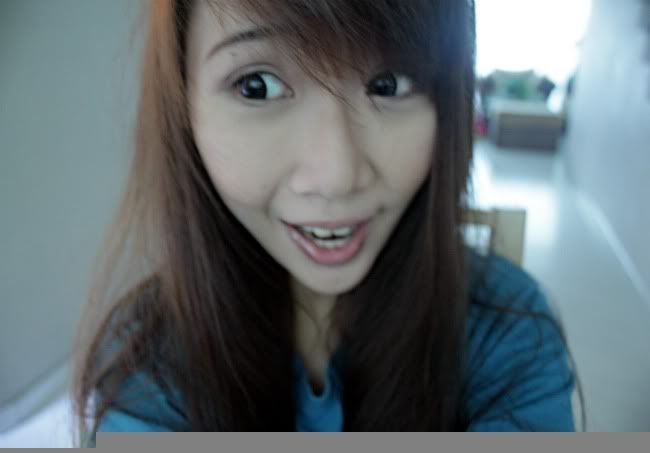 I know I know, I look hideous without eye liner. Sucks to be me. *drops of self esteem*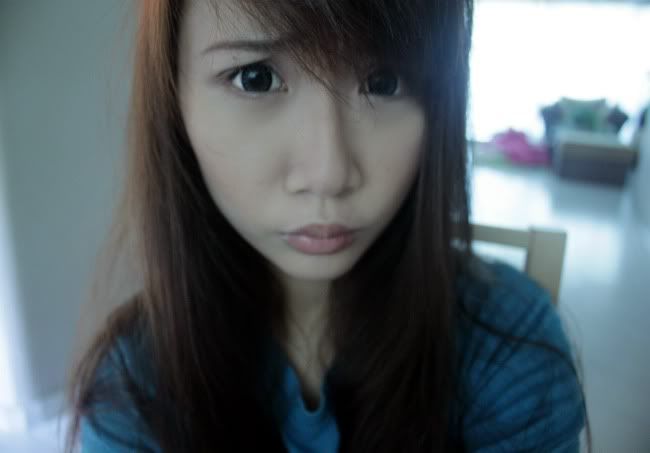 To start off, you might need
An eye liner pencil - to line your waterline and tightline your eyes.
A gel liner with a suitable brush - to draw out the liner onto the lash line.
A fine tip liquid liner - to line your inner lid.
I use Chanel's Kohl Pencil Liner, Elf's Cream Eyeliner/ Angled Eyeliner Brush and Nyx's Suer Skinny Eye Marker. Most of which I got recently from www.smoochiezz.com!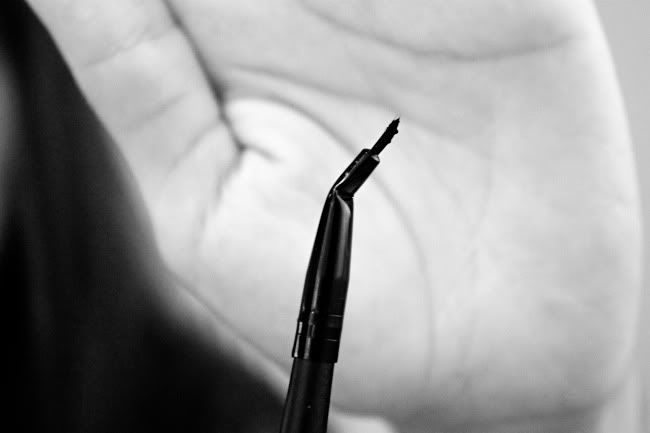 1. Using your gel/liquid liner to line your lash line lightly. You don't have to use loads of eye liner to achieve my kind of cat-eye liner look.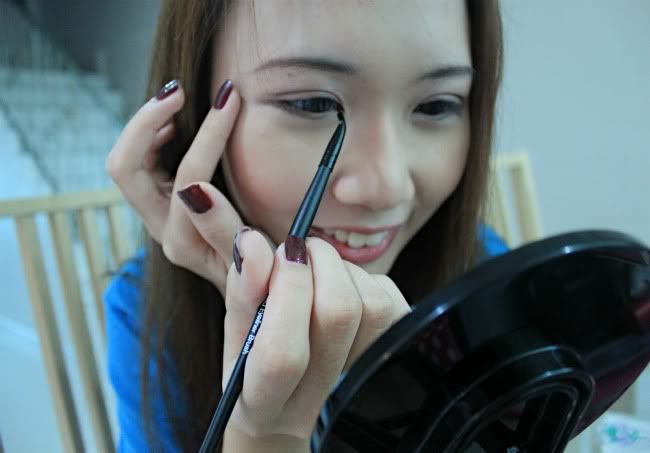 So I guess this (pic below) is how it should look like after you're done applying it. Just a reminder - do apply it (liquid/gel/cream liner) as close as you can to your lash line. But dont worry! I'll explain to you a method called tight lining later to make your lids look like you've applied eye liner more evenly.
2. Line your waterline with a pencil liner. Stop about midway to somehow make your eyes look bigger. Filling it up all the way would make your eye look kind of harsh so I only line about 1/2-3/4 of my waterline. Tight line your eyes and by tight line I mean lining your inner top lid with eye liner to cover up all spaces that's been left out.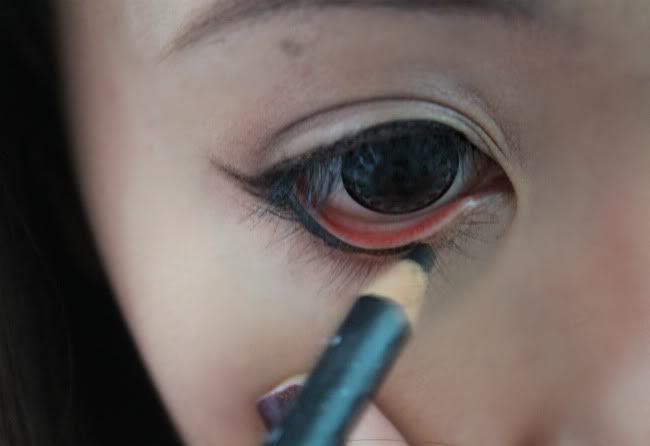 3.Try to join your bottom liner to the top liner to get that cat-eye effect. It'll somehow look like the picture below after you're done.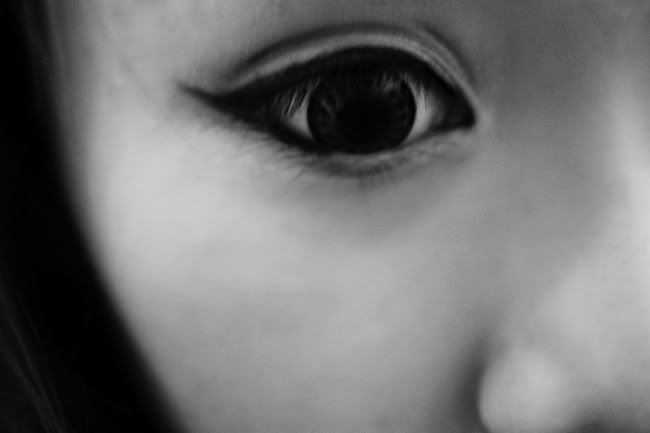 Look at the difference! Just eye liner itself is enough to make me look AMAZING~ My eyes miraculously found life! *sobs*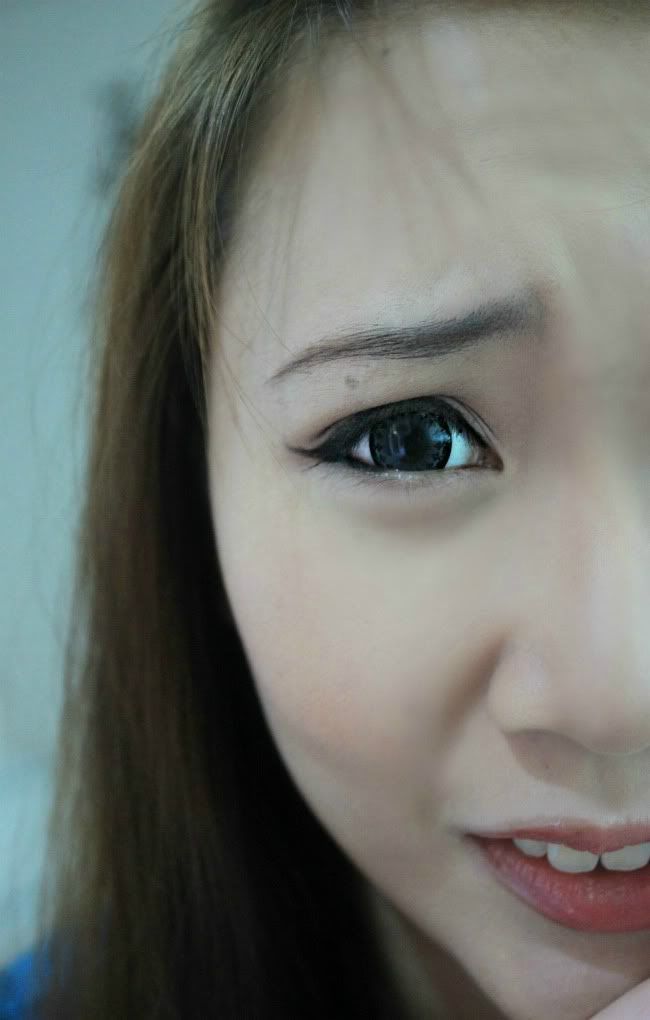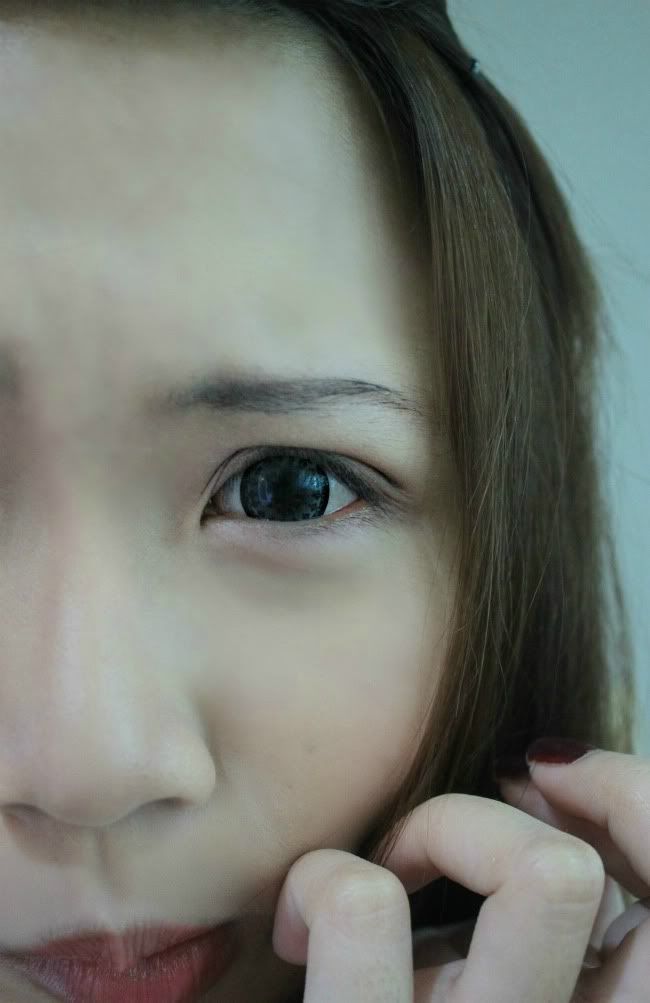 4. So moving on, using your fine tip liquid liner of your choice, line your inner lid VERY THINLY. And by thinly, I mean super super thinly. You wanna make this look really natural.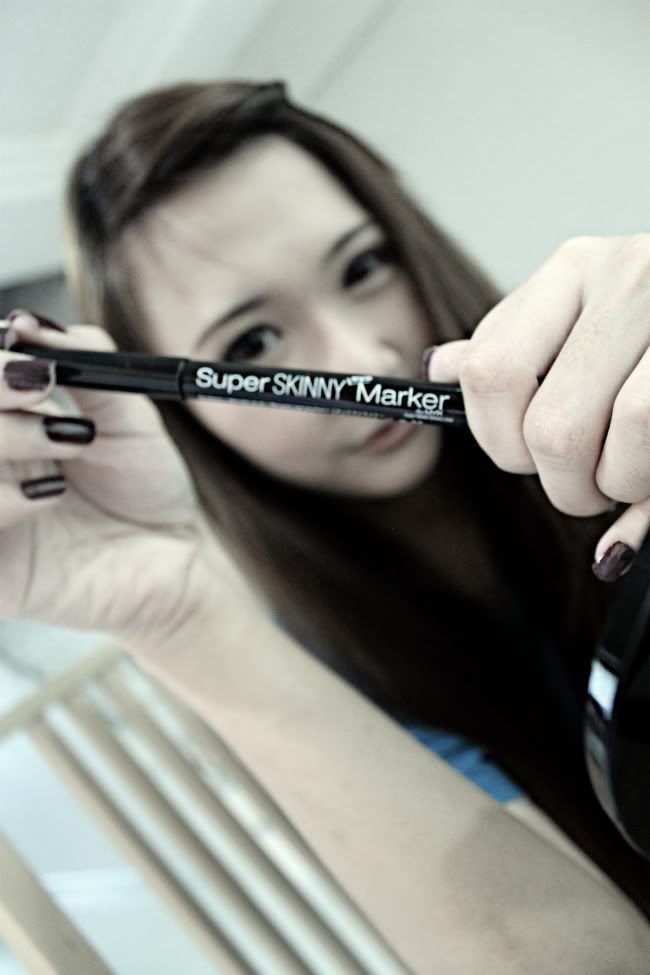 So what I'd do is to extend my inner lid a little (about 1mm?) to have this illusion that I have bigger eyes.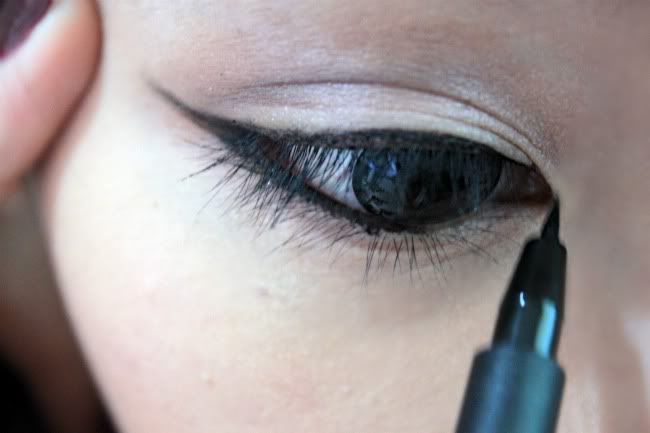 The end product should look like this picture below!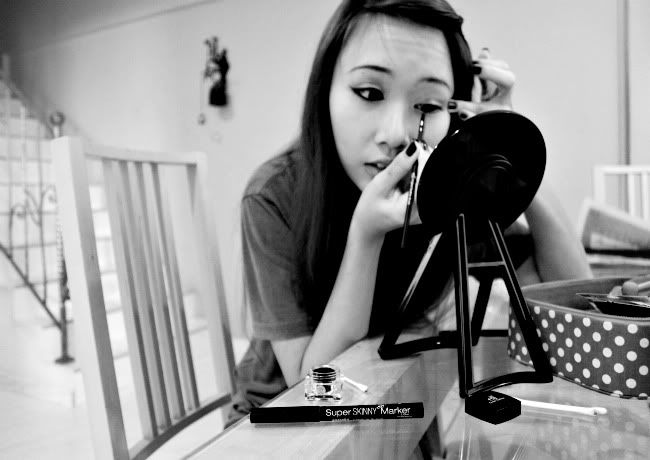 I added a coat of mascara to my top and bottom lashes instead of putting on falsies cause I was really pressed for time that day! So that is how I go about to doing my eye liner every time I'm out! Good luck girls. (: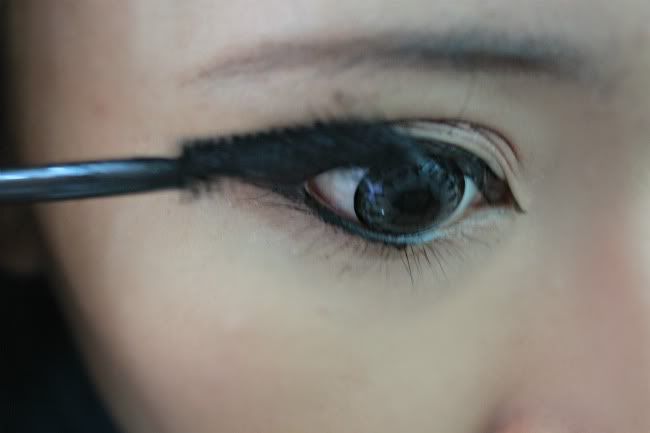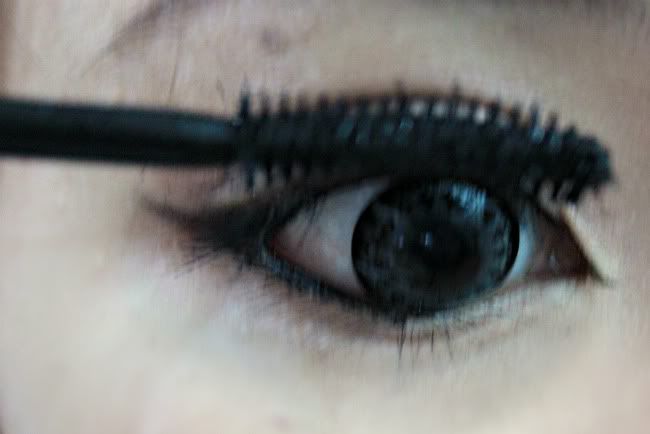 Just add falsies to get the eye look I donned below!
Goodnight. xx