This is my story.

I believe most of you girls out there feel fat most of the time, no? Well I do. I think I'm never super skinny, skinny. Unlike all you stick-thin, high metabolism-gifted girls out there, have good genes. I am nowhere near. Marcus, as you all know, looks really really really skinny but truth is he really doesn't look his weight.. What's worst is, he's really tall so when I, the plump & short looks several times fatter when I stand beside him than when I stand alone. Upsetting huh? So just a few months ago, I tried really unhealthy dieting, depending on mainly liquids and I managed to lose kilos in just a matter of days. I weighed 39kg then. And 39 for someone who's 155 isn't near thin, at least in my ideology of being thin, its JUST acceptable. I had pimples growing and my complexion was just HORRIBLE! Sad to say, that perfect 39 only lasted me for a month. My weight was never stable! And I got really tired of dieting because food is just that tempting!!! So I thought to myself, why starve just to get a month worth of perfection? Its been months since I last dieted and my weight seems to stay stagnant on the light 40s side of the scale. What's best is I get to enjoy any junk of a food I feel like eating. Just two really small meals a day! Get the best of both worlds! Not near to perfect but at least it's something. Though I do get really self conscious of my weight at times, I always remind myself that Marc will love me just the way I am. Size zero or not. Right Marc Marc?! So stay healthy girls! There's more to life than being super perfect & stick thin. Nobody is.

Pictures below were taken yesterday! And I trimmed my fringe to bangs yet again! How is it?


To be really honest la, I don't really like the way I look with bangs cause it never turns out the way I want it to be! Frustrating.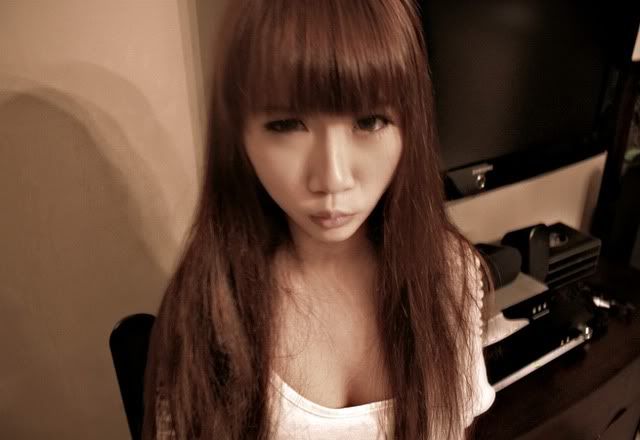 My boy with dreads! Looking good?



Till next time!

xoxo