You're my honeybunch, sugarplum, pumpy-umpy-umpkin, you're my sweetie pie. You're my cuppycake, gumdrop, snoogums-boogums, the apple of my eye. And I love you so and I want you to know that I'll always be right here. And I love to sing sweet songs to you, because you are so dear. -This stupid kid song has been pretty much stuck in my head all night. Even when I'm typing this now

wtf

. I remember how I used to sing this stupid song to my friends in school all day haha! Such precious memories which could only be missed...


That's my boy with the adorable bengal kitten they bought a few months back. Her name's pixie! Sometimes mistaken as pig-sy too lol (common among kids like his nephews and niece)! Pigsy doesn't really suit her build though... Even so, her character's just like a dog; ballsy, stubborn and spends loads of her time chasing her tail in circles ( EVERYDAY).


Took this shot with Marc Marc just a few hours back. He's sleeping really soundly now; a sight which I think I'll never ever ever get bored of? Really I. N. L. O. V. E. with the way he looks, snores or sleep talks every single night!!! He's so tubby and warm and makes me feel all fuzzy without even trying hahahaha. Ok think I should skip all this unnecessary sweet talk. Just a little something to cheer him up (if he reads this

tmr

that is?) cause he hasnt been...himself lately? All cranky and fiesty. Not used to a fierce-looking sucram. ):


And a few more shots of us below.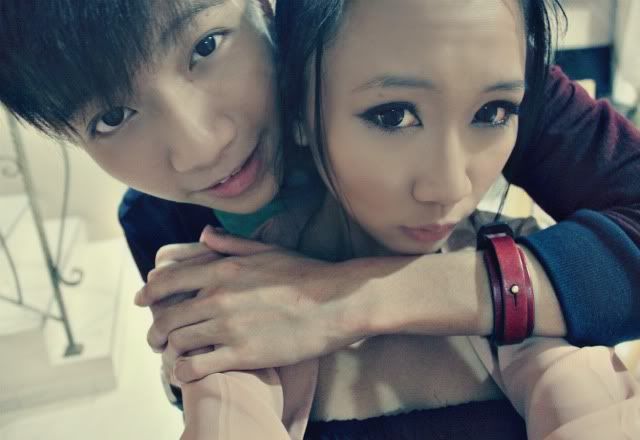 Tied my hair up today since I was having one of the worst case of hair-hideousness faced. EVER.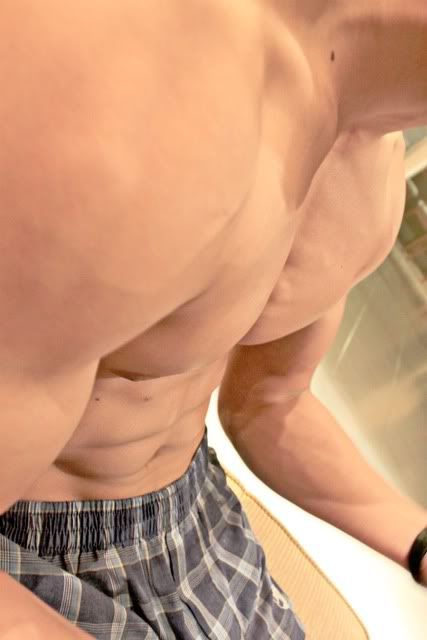 That's his elder bro's body btw. Its huge omg. Think his boobs are like a C++ cup? And they're as hard as stone!!! Mad I know.


And this final two pictures took randomly by my crazy boy. Love you.

xx



I'm starting to really miss home & mum... Can't wait to get back

tmr

. Guess I'll end this post abruptly. Goodnight!