Sex? Love? Control? I call it VANITY.
Just this morning, I had this crazy emotional breakdown and I swear I felt totally useless & inferior. I have never felt so ugly in my entire 16 years of living. Going under the knife has ALWAYS been a thought I'd consider (Plus I remind marc just how much I wanna get work done to myself EVERY. SINGLE. DAY. LOL.) Sayings like "I bet you'll never wanna see a prettier me once I get plastic surgery done" or "wait till you see me with ginormous boobs & a freaking caucasian-like nose bridge" are common between our day-to-day conversations la. Lipo, fillers, implants, botox whatever it is, I am willing to go through pain to be even prettier. I don't only wanna be picture-purrrfect for Marcus, I want it for myself too. And though the bf strongly disapproves of me getting plastic surgery done I'm gonna do it anyway...hopefully next year?
Come to think of it, I feel pretty damn lucky to have found someone like Marcus. If I were to follow my head instead of my heart back then, I wouldn't have had a chance to feel a different kind of special & importance from someone this amazing. But I've got to admit he's really so stubborn la (even more stubborn than me, A TAUREAN which is supposedly the most stubborn out of all zodiac signs!!!) till sometimes I cant tally what he's thinking/feeling when he looks at me when he's all angst and mad. Can I say fate brought us together? All in all, I'm just so glad we're still really in love throughout these past 8 months. Though I may act all uninterested when he tells me he loves me or whatnot in front of people, I gotta admit that I really do love it when he sniffs my hair while hugging me from the back. Or when he constantly reminds me that I'm the first one he genuinely loves and that he's never treated any other girl the way he treated me. Or when he gives me that long stare when I'm not noticing. Or when he's hugging me so tight I can barely breathe. Or when he makes me delicious breakfast. This little things, I'll always remember. And I really hope to spend my many months or maybe years with you, M.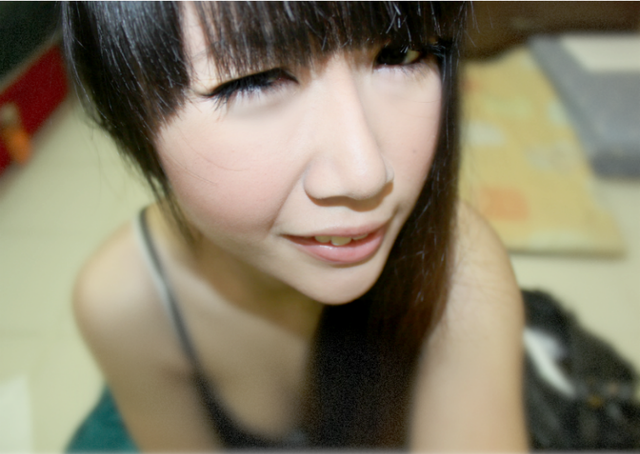 Anw, now that school's out I'm taking forever to post a proper post here! Can I apologize? Or you should call me lazy already! I dont have much pictures to post anw cause I look ridiculously hideous without colored lenses and falsies these days so I keep pictures to a minimum. Here's some shots of me without falsies & my lenses. Now get what I mean? I feel ugly almost every other day. ):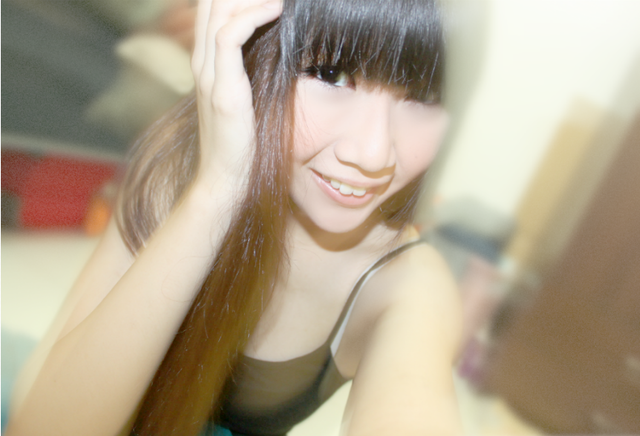 I'll start camwhoring (not to mention find tons of interesting stuffs to blog about) once I've topped up my falsies & lens supplies! Meanwhile help me click on my nuffnang ads alright?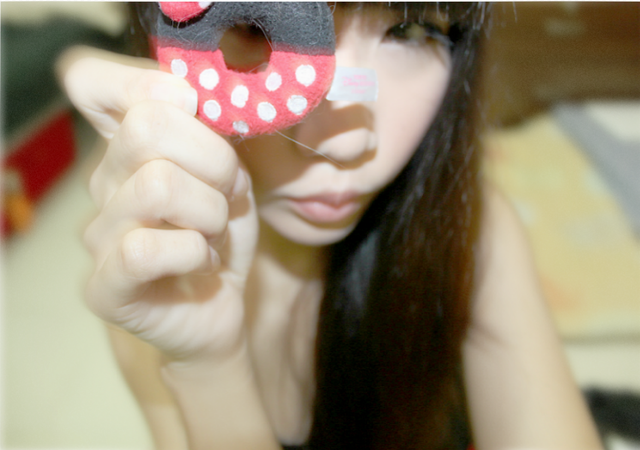 xoxo