Here to blog about the USS post as promised! OMG battlestar galactica was way fucking awesome! Beyond my expectations! Thought it'd be normal cause when you see the rollercoaster itself from below to top, it looks rather...low and typical. BUT holy shit when you actually sit and go through the loops and really steep slopes, YOUR HEART WILL DROP. Had this tingling bad feeling in my abdomen when i took the human rollercoaster cause it accelerated really fast and i guess the slopes were way steep as compared to cylon's. LOL i actually salivated when i took the cylon rollercoaster cause it turned 360 degrees and went really fast through the loops & turns. Gagged abit but i managed to scream all the way. EXTREME STRESS RELIEVANT!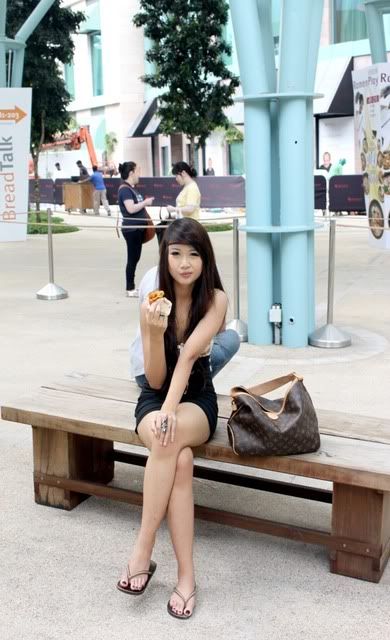 Aloysif is really scared of heights so i made fun of his anxious face all the way till we're done with the rollercoaster but as usual...he always has his own ways of putting me down, saving his pride huh... "If I was able to bring your cam along the rollercoaster ride to shoot you, I guarantee your mouth wide open screaming throughout 4/5th of the ride lo! Why my girlfriend so unglam one still can salivate during the ride wonder who's the lucky person below whom felt the lucky droplet of "rain" from my baby huh huh huh!!!" What. The. Hell. Instead of getting angry i gave him a huge laugh before attempting to pinch his fat less cheeks wahahahaha cant afford to stay angry at him any longer!

This USS trip was also the last day he got to enjoy freedom, last day he gets to spend 24/7 with me & my constant naggings, last day i could hug and plant kisses all over his face, last day i get to argue with this bullheaded boyfriend of mine. ): Still thought he'd be enlisting on the 25th of march instead. Thinking back would only make me feel so bloody angst...we pretty much had alot planned before he enlisted. Places we have to go, things we wanted to do. But i guess all that just have to wait huh? Time passed way too fast!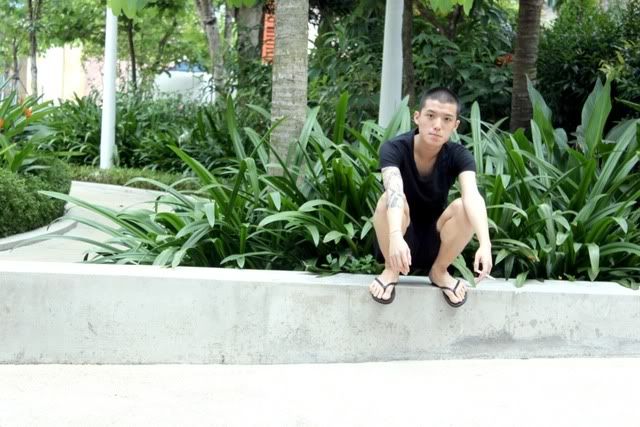 Brought his pillows back home, hoping that'd make a difference to sleeping at night. :B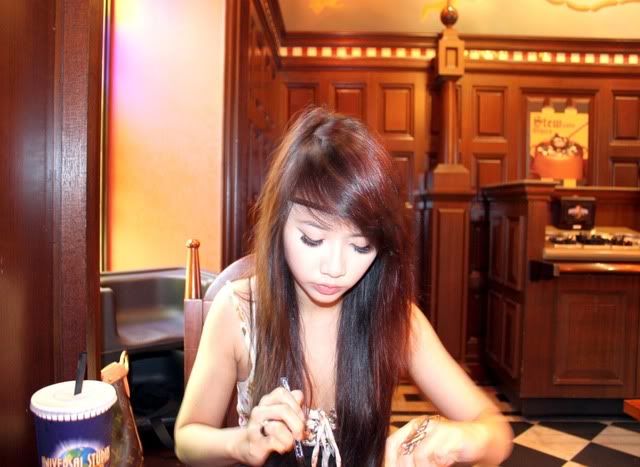 Back to USS post ah...lol. We had the worst taco wraps EVER at a stall right outside shrek's 4D theater. Not only is it really overpriced, it was abit too cold too. Universal's food sucks. SERIOUSLY from what i think, the only acceptable thing to eat was the pizza. Yup that's about it!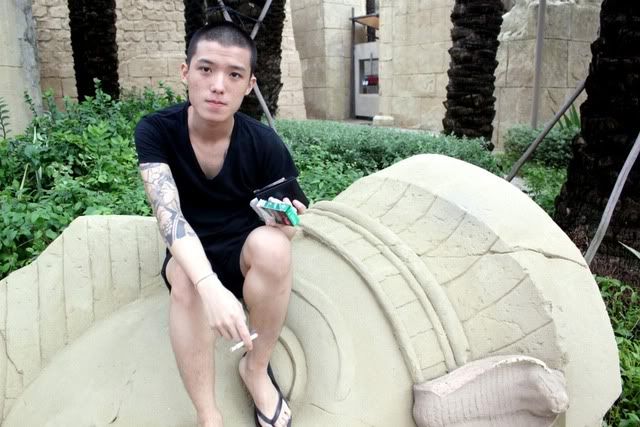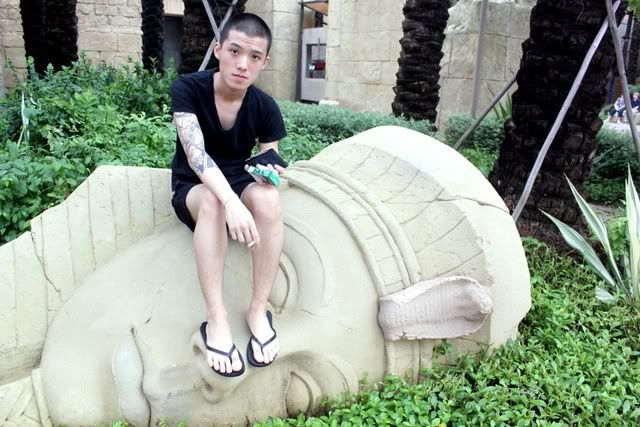 Managed to sit the mummy ride for dozens of times on that day because everyone was busy queueing for the other rides (good eg: battlestar galactica!) Aloysif was such a bloody coward! Wanted to spend the whole day sitting on the huge rollercoaster but he chose to be a wimp and suggested the mummy ride instead of 5 more rounds of the rollercoaster. Beats the whole point of coming to universal right?! -_-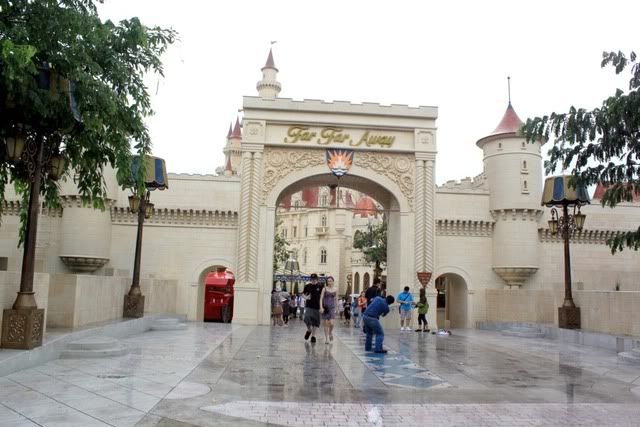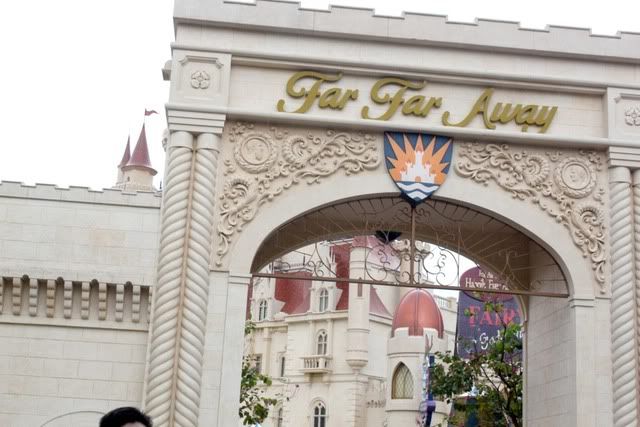 Yup. We both may have really bad temper (though i dont show my temper often) and a stubborn nature, arguements is inevitable. Well we both kinda got used to having tiny squabbles over tiny stuffs la. Its like all this squabbling is part & parcel of our relationship. Also a way to show that we still love & bother to sustain this level of concern for each other! That doesnt mean aloysif is a jerk la, he can be a real sweetie at times! Like how i caught him observing me for the last time before he enlisted this morning.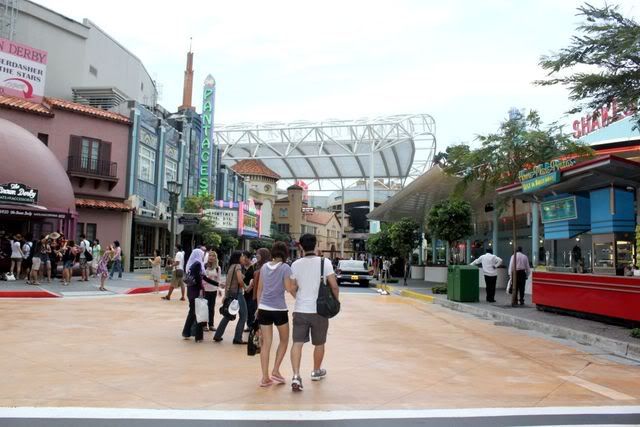 I was snoring my heads off (who knows maybe drooled too?! omg...) and got woken up when he tried to brush my hair against my face. Throughout this whole months of being together i never did catch him doing anything like this. Like he never really did take a good glance at me. AND YES i am proven wrong...in a good way la. Maybe he actually did take good long glances at me just that i didnt notice. Just that i was busy picking on his flaws that i forget about the littlest things he's done for me. Unappreciative....


):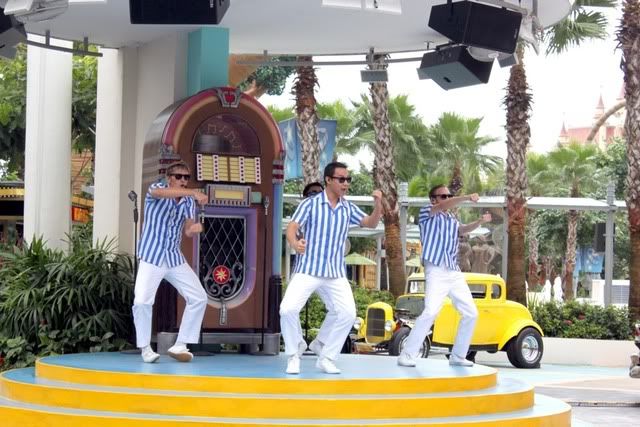 After like what seemed 14 rounds of the mummy ride, 3 for battlestar galactica and a few on the other rides available there, we decided to call it a day.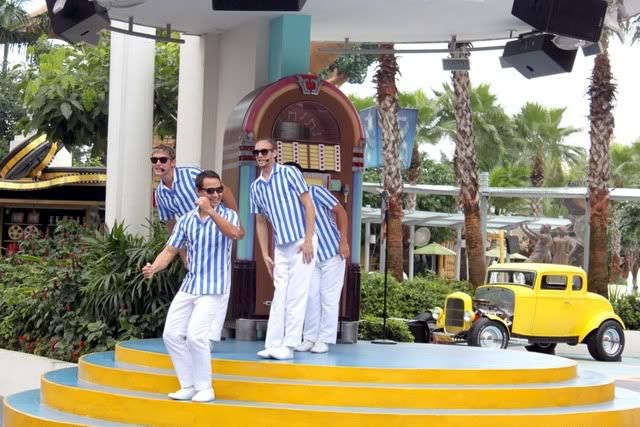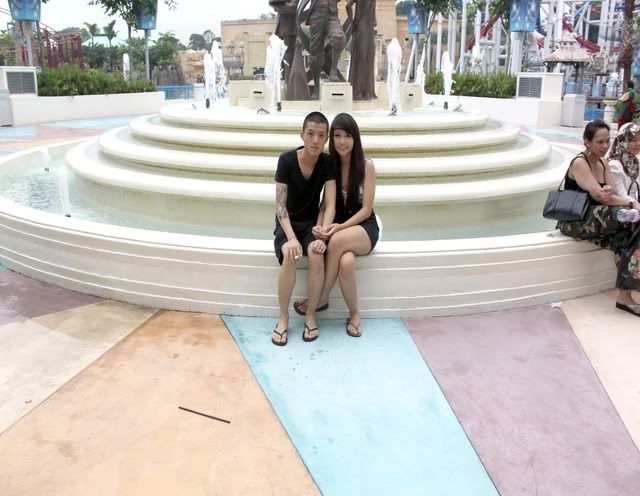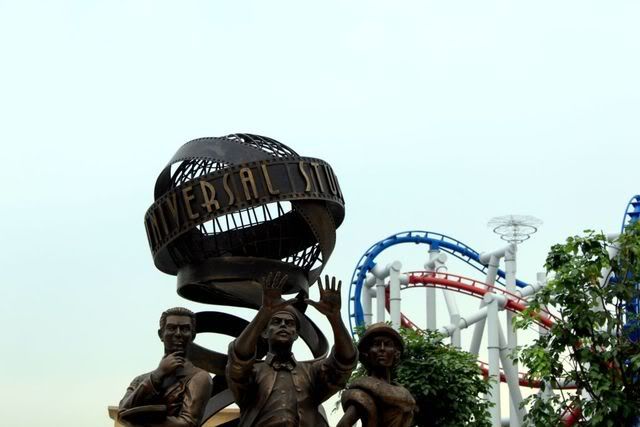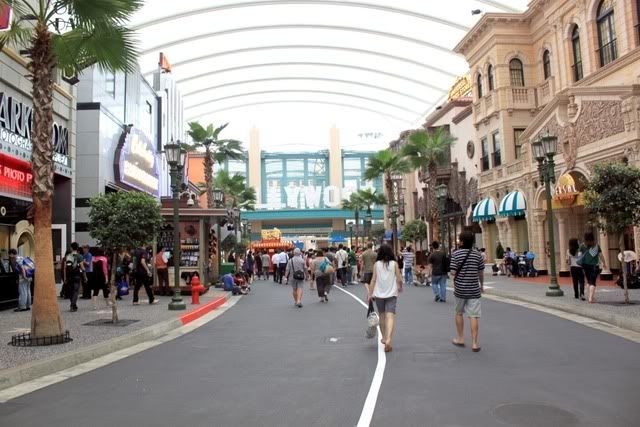 Sigh why am i so mothefucking fat ah?! Not to mention being really chubby! Sickening.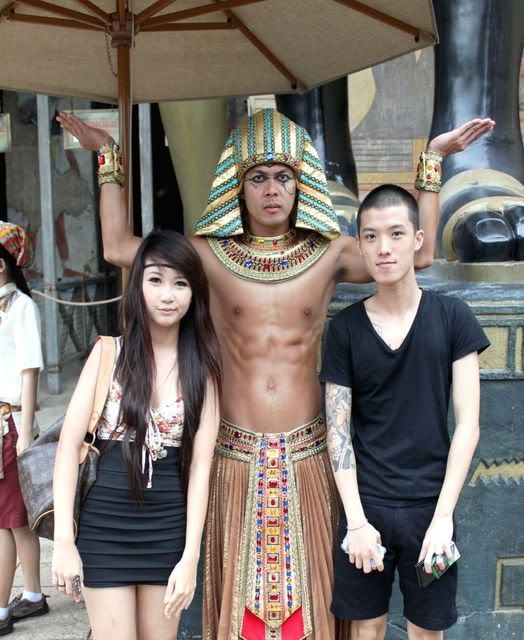 Headed to bobby's @ cuppage soon after to have dinner.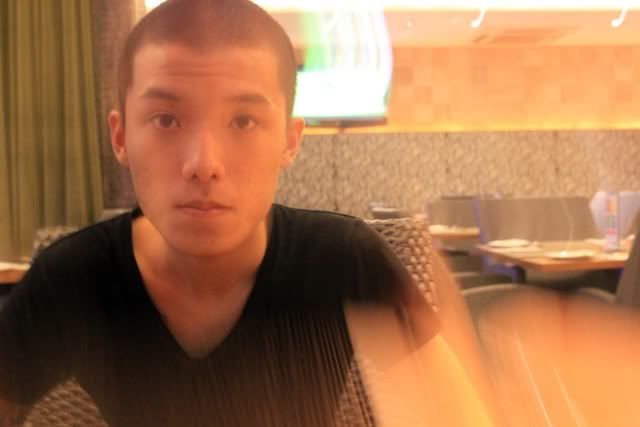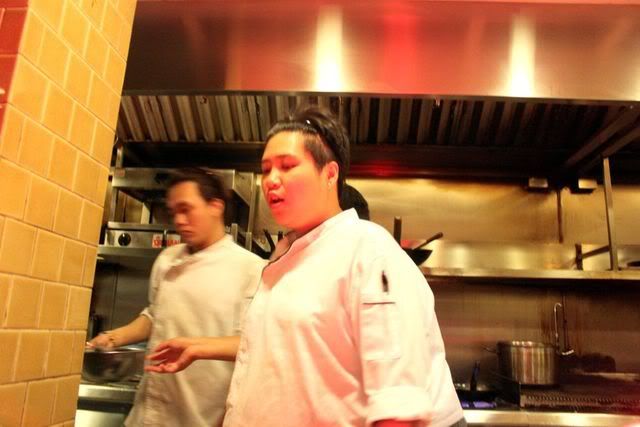 Chef's specialty Prawn & Bacon Aglio Oglio to fill our famished stomachs omnomnom!

I spent today in vain. ): Went to tekkong with aloysif and his family to send him off. Thank god for the provided transportation! At times like this, even seconds with him matters! About 4 hours after, I aimlessly headed back home. Went to catch i am number four over at ehub with priscillia before moving all my things home. Gonna abruptly end this post cause i dozed off for 30 whole mins while typing this! Gosh... Goodnight!