Hi my pretty babies, im here to update this space as promised. And im really sorry i'm a day late cause i'm very busy nowadays. I barely have time to even fix a proper meal to eat at the end of the day. Well actually, im just carrying out my strict one-meal-a-day regime and i have to make sure this diet plan will be a successful one!!! You have no idea how much i wanna be all toned and skinny now. ): would really appreciate if you guys were to drop off tips in my formspring on how to lose some baby fats on the face. My cheeks are hell chubby now maybe cause i've been sleeping only at 6am and waking up at 6pm every. single. day. This is really bad, my face will get really puffy in time to come. It gets really tiring too but looks like i dont have a choice do i?
Below are pictures from a trip over to town with the girlfriend. Ive been sucha bummer these few days cause what i do all day is to just laze around in bed and maybe wait for aloysif to get home, catch a movie together or something. Super super nua! The photos below are really the ugliest set of photos i have in my camera for this week. I had a hard time fixing my hair and i just dont look pleasant in front of the cam so i guess that explains everything right?!
I've been thinking bout whether i should trim my fringe a lil or just let it grow long. And whether i should do my own manicure cause my nails are growing like...hell fast?! Gonna save a night to do a thorough DIY face pampering session for myself!!! Guess i shall choose a night over at aloysif's. We can both haz good skin togetherzzz haha!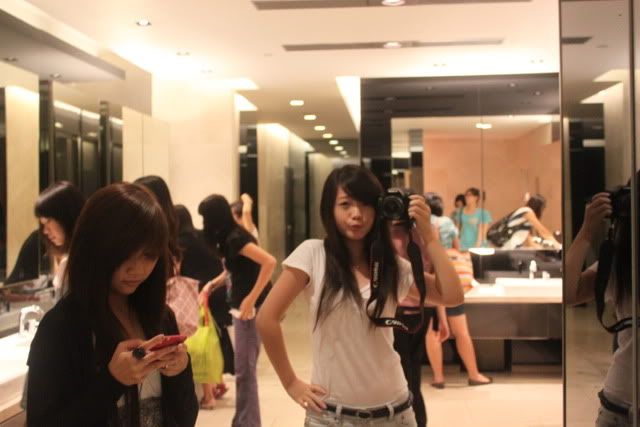 I guess this is the very first time im not interested in taking photos. Was really pissed with my long fringe. It irritates the hell out of me! It kinda affected my mood throughout the day too...so all pictures were taken by priscillia. BE GRATEFUL I HAVE PHOTOS IN EVERY SINGLE POST @CHASINGDISTANCE!

So i guess it was just another wasted trip to town cause my dear girl here didnt manage to get her wedge. Searched in vain and we went home empty handed...haha shopping sucks without my boy!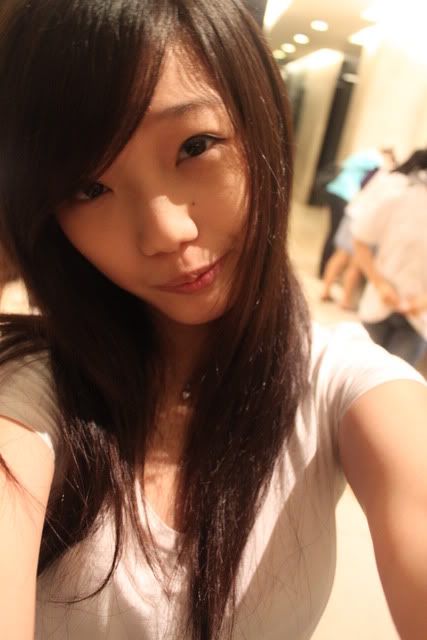 I must have the chubbiest cheeks throughout singapore la. And i hate it when aloysif bites it after i cleanse and tone my face every night. Like wth, its fucking unhygenic ok! Irritating piece of lard...you are such a waste of humanity. Always giving me pimples. Always giving me heartache. What you want from me sia? Kidding la. I love you and i really do have your welfare at heart! Tasting toner is a horrible thing to do (not to mention disgusting! I know you cant resist my voluptuous cheeks la hehe) so please kick your habit my dear.

So overall my day was spent with the girlfriend and my boy! Went for dinner over at elias when i got back from town and bumped into aloysif's friends. Haha i guess everyone's settling down with their life. Its so much better this way, i've got to admit.

I'll end this post off with mao mao saying goodbye! hehe