Went to spend halloween over at universal studios with my babe channey! Bet most of you went out to celebrate. Who would wanna spend sucha day at home rotting in front of the com right? It was a day filled with a load of regret and sadness for me too... Sigh, shall continue more about it in the later part of this post. So back to what i was saying, universal was unlike its usual hollywood self on tht night. Like i stepped into a totally different era. The place itself was filled with eons of cute-looking "monsters" waiting to scare us off.
I took this picture while walking and i didnt expect the effects to be so beautiful! Set the flash to slow syncro esp on a night like this. Since universal was filled with neon lights, pictures with slow syncro would obviously turn out nice la. HAHAHAH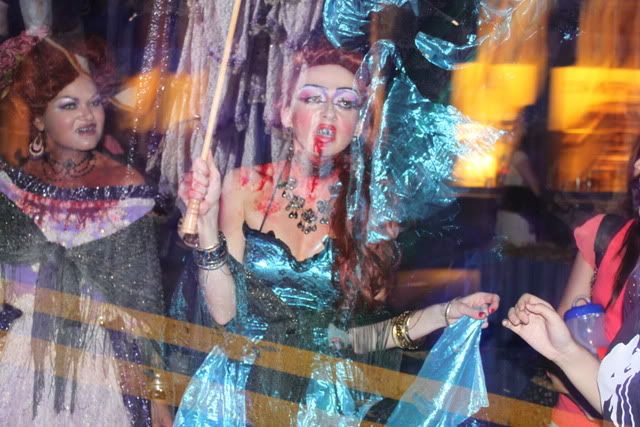 Hehe dragged channey to the toilet to dry myself. I was freaking sweating throughout the night. Really regretted bringing the fucken thick outerwear. If it wasnt for aloysif's constant nagging i would have chosen something sheer. The price of having a boyfriend!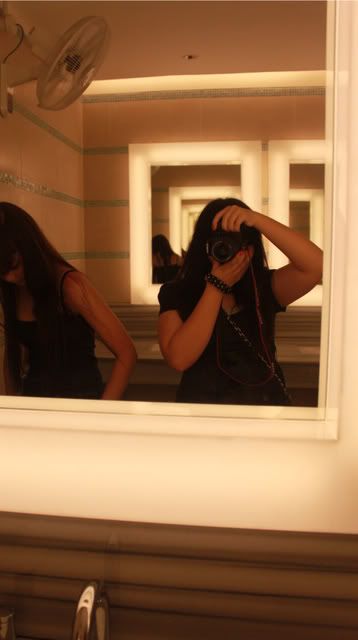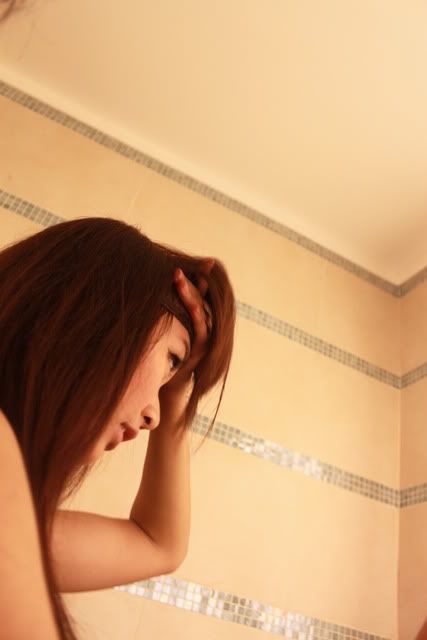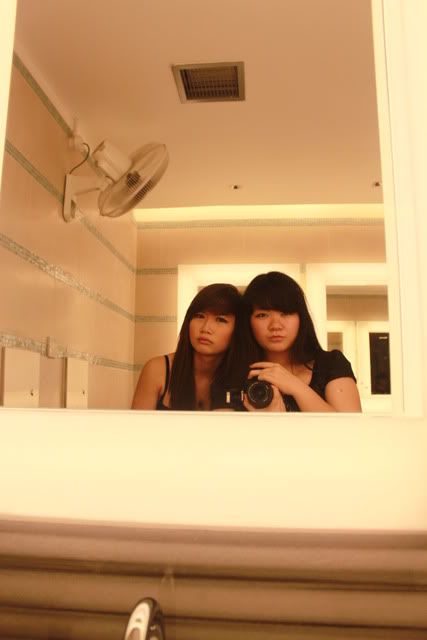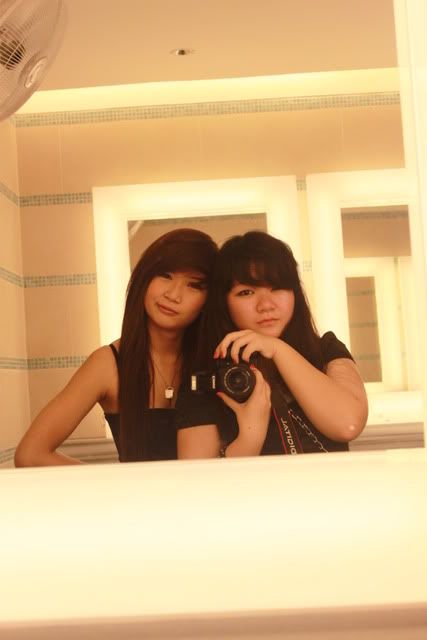 Haha ite, i ditched the outerwear and went all bare with just my tunic bodycon. Really had no choice hahaha he'd kill me if he knows...but unfortunately he didnt.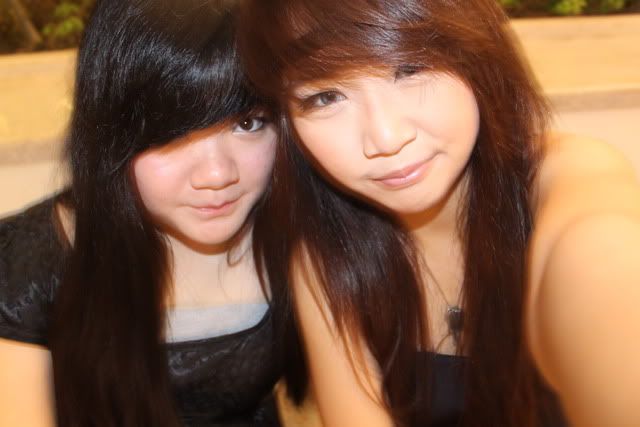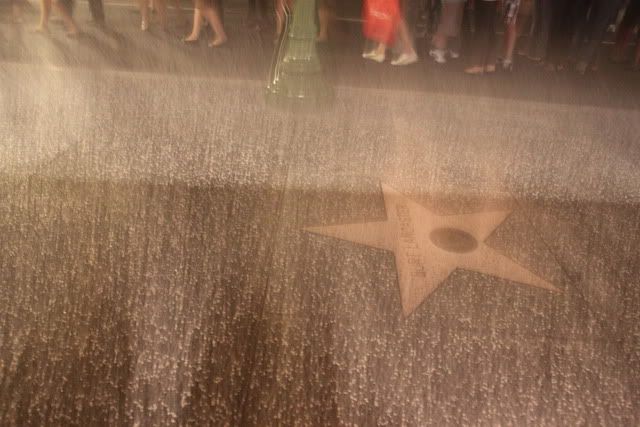 Went camwhore crazy throughout. I managed to even snap a few shots while walking and all turned out good!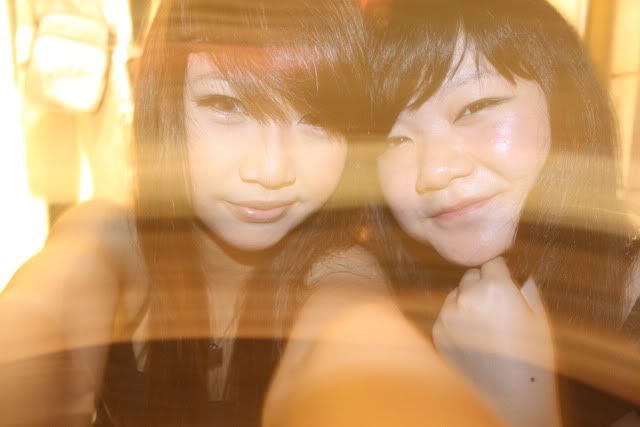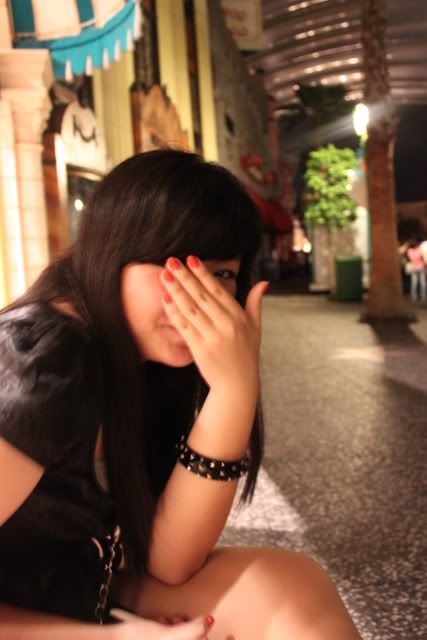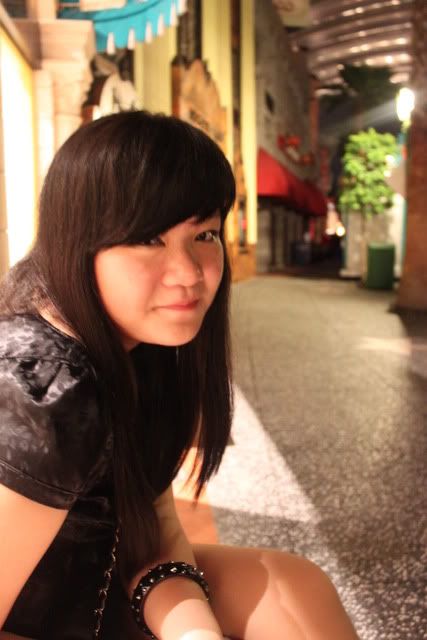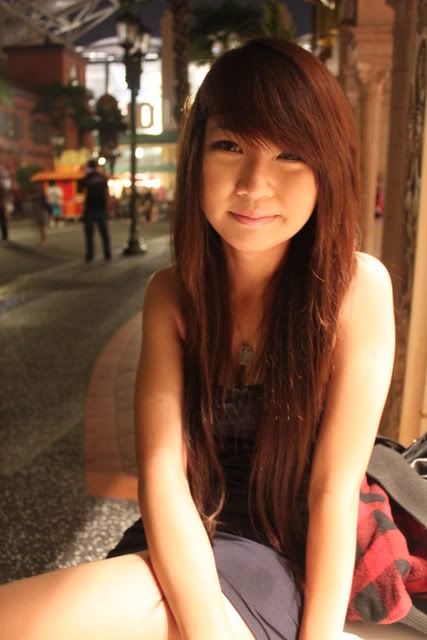 I was so hyped about this halloween event at first but as we continued walking..the only thing interesting were the "zombies" who went around scaring us. Guess the staffs there were really workin their best to make this event a good one.
Just look at the shitloads of make up she has on her. Really convincing right!!!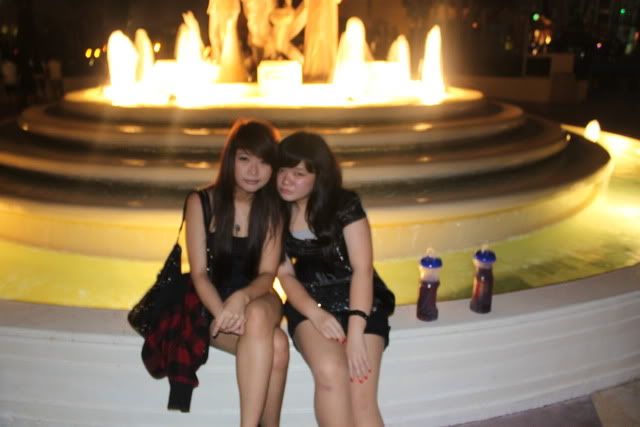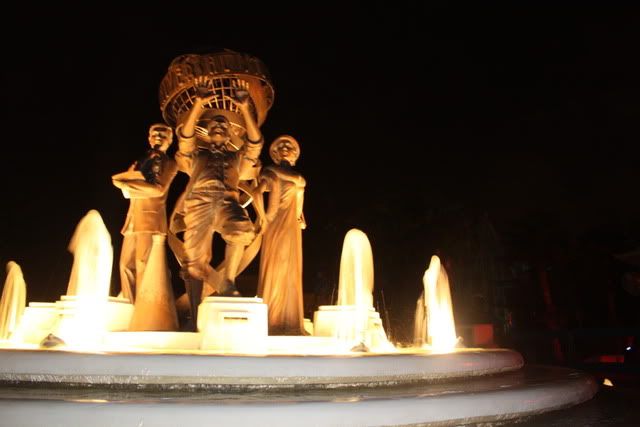 Pictures below were taken near the fountain you see when you first step into universal. Preety lights = preety pictures!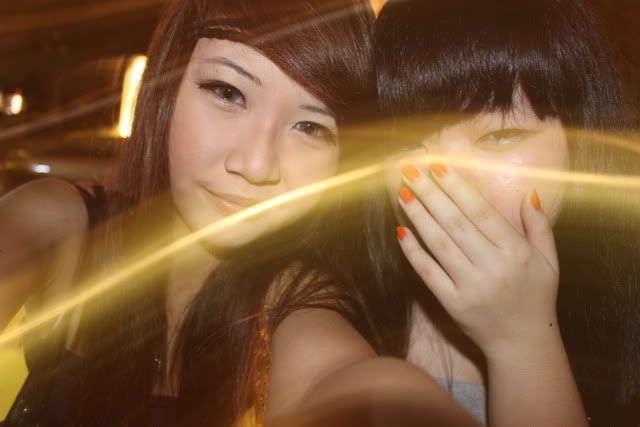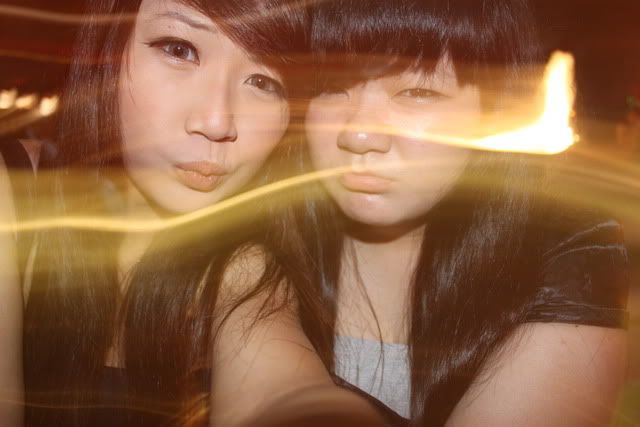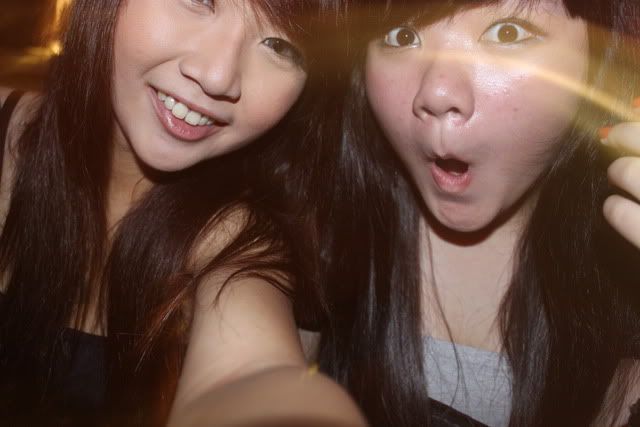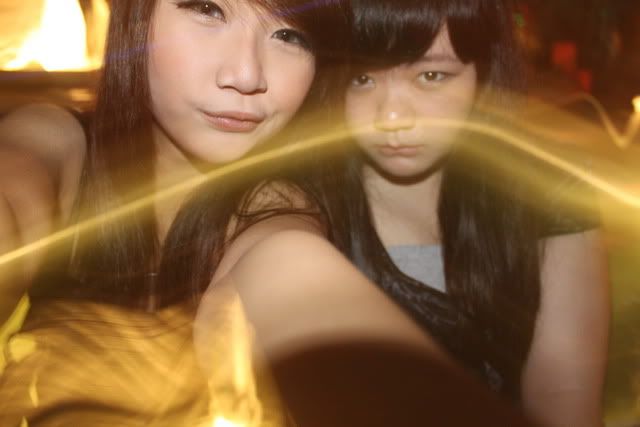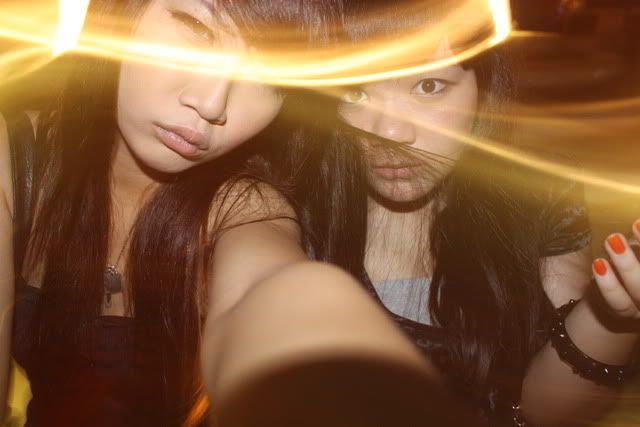 HAHA see what i mean?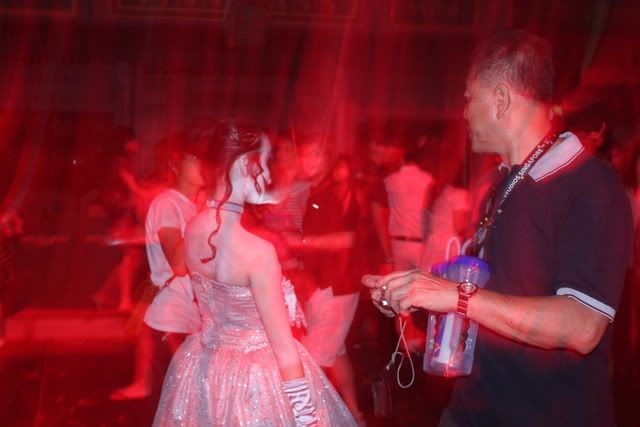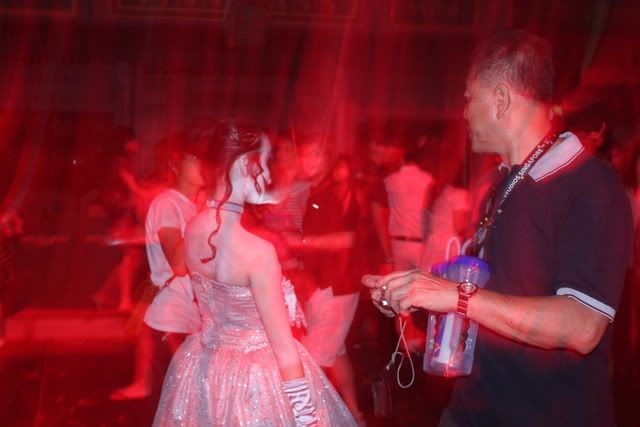 Oh yes there was a live concert too, channey volunteered to go up stage so i had 20 mins all to myself!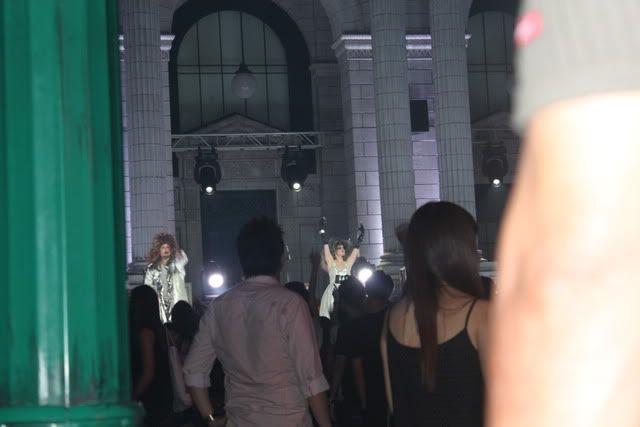 Some of the "zombies" there were carrying chainsaws around. Major no no! I was running like a mad fool when one of them switched it on and fucking went after me. Like what do you expect me to do?! Obviously run la, i was cursing him throughout my whole wait for channey. What a rude thing to do to a lady who's sitting alone on an empty bench. IDIOTS!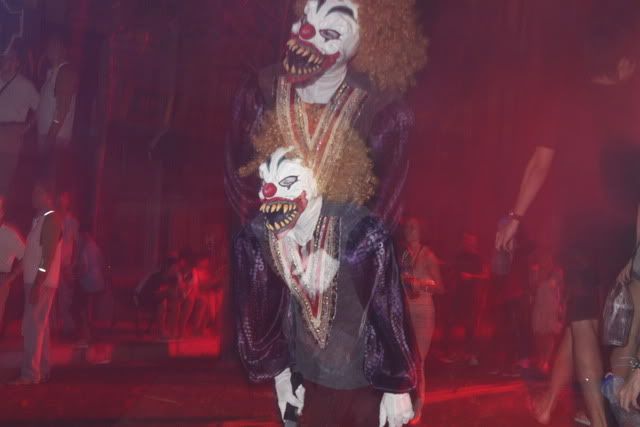 Everyone was getting real bored while waiting for the fucken concert to start. Took quite a while for them to start, got a lil irritated with all the loud music playing.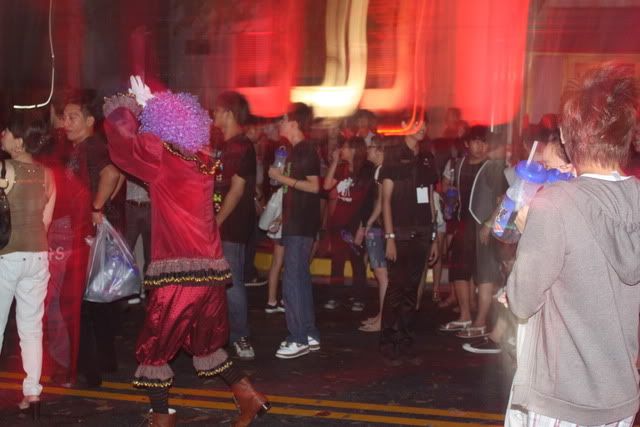 The one below was one of the nicest around! He didnt go around scaring people and even posed for me to take a shot of him. Maybe there is a reason why he's on those high walking stilts la, obviously his main concern was not to fall flat on innocent people!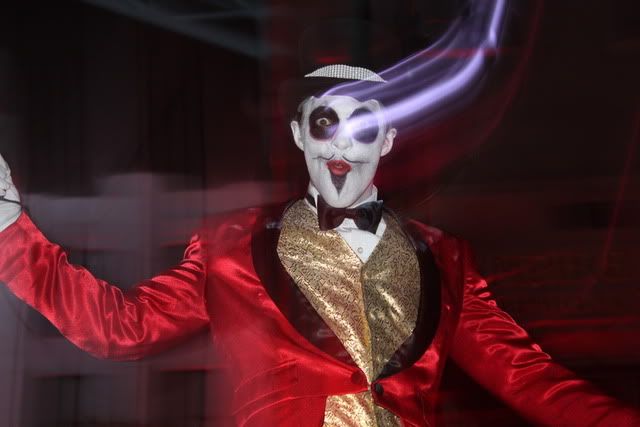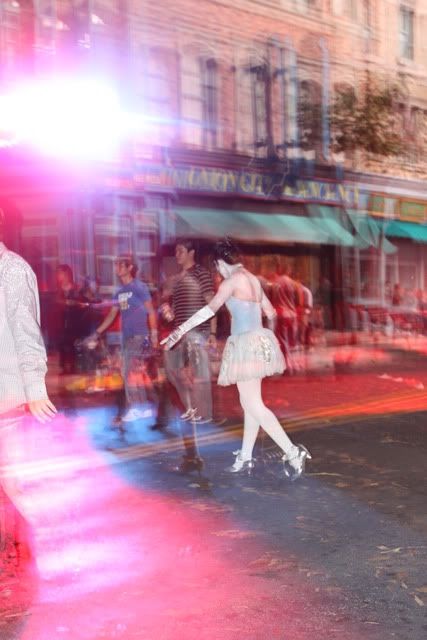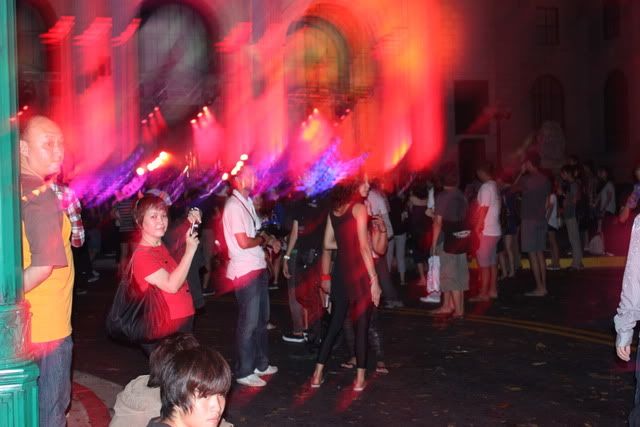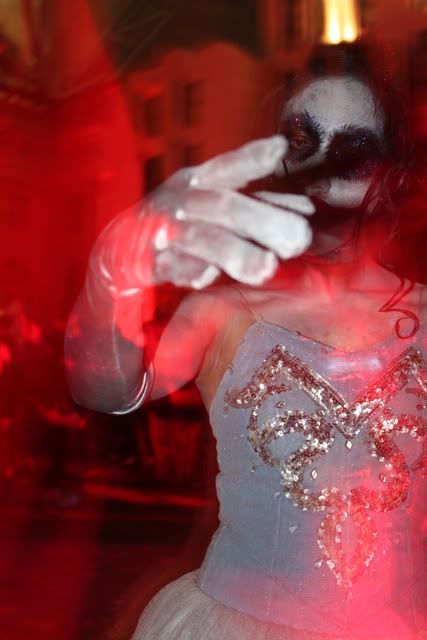 Everyone was getting kinda tired. Right after the concert, most of the crowds left for home.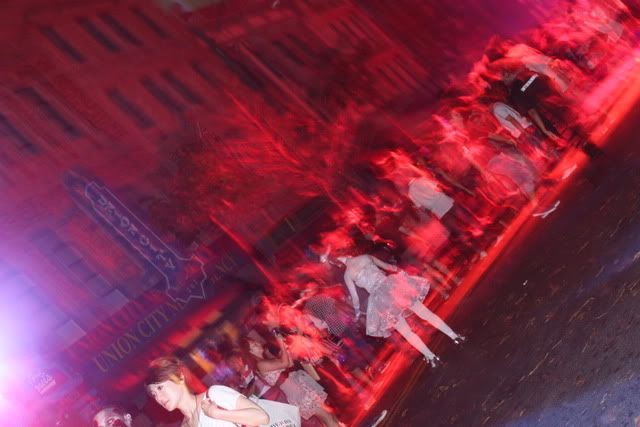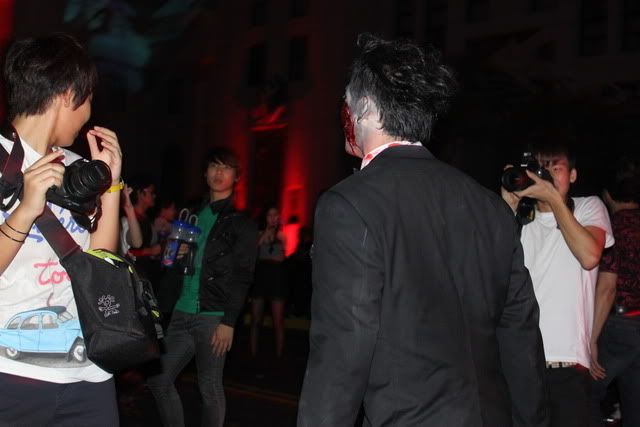 Even the ugly zombies got tired of scaring people halfway through..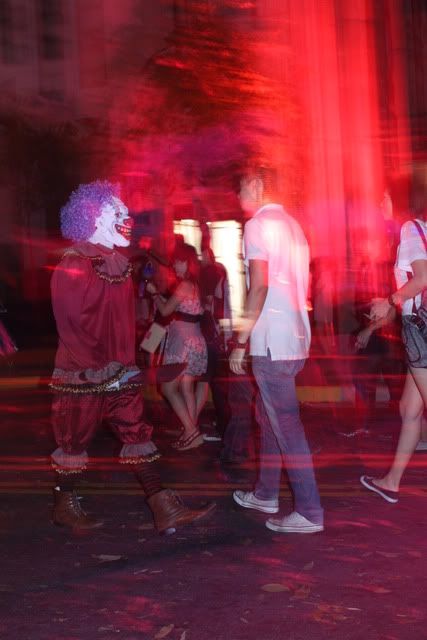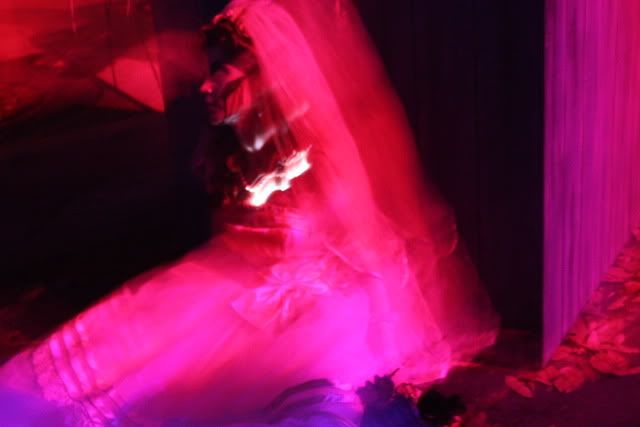 Finally we had our dinner at like about 10 plus? Ate quickly before cabbing to cityhall. Crazy i know!!! Sentoa's just a few stops away from cityhall but i felt really bad for always making him wait hehehe.

Guess thats about it, spent the last remaining hours with aloysif the pig. Pure bliss hahaha!